Human Resources
Benne-Franc Associates has extensive experience handling HR management needs for various clients across a broad spectrum of industries. We work with our clients to determine the proper strategies and resources to meet their needs. At BFA, we deliver cost-effective, efficient solutions to ensure your HR department is running smoothly. Find the tools you need to get started with our consulting services today.
Leadership Development
Our associates can design, develop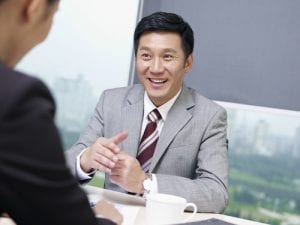 and initiate Employee Engagement Programs, Employee Satisfaction Surveys, 360 Assessments, Executive Coaching, Mentoring, Supervisory Development, SES Portfolio Preparation, Executive Resumes, Write and Review ECQs for SES application, Organizational Change Agents, Talent Management, Diversity and Inclusion Programs, Organizational Management Services, Human Resources, Employee Engagement Strategy, Human Capital Management, Resource Management, Project Management, Supervisor Coaching & Development, Staff Recruitment Tools & Assistance, Performance Management, Policy Revision and Development, Coaching and Mentoring, Employee Policy and Procedure Creation.
Human Resources and Policy & Procedure Solutions
Providing a fair and consistent workplace avoids a myriad of staffing and legal problems. As a result, every organization should have a set of legally-sound policies and procedures. Policies and procedures help clarify employee performance expectation and prevent misunderstandings. Undocumented policies lead to inconsistent treatment of employees that could trigger employment discrimination complaints. Our Associates are available to develop and revise employee handbooks and management policies to ensure they are complaint with complex federal and state laws and reflect a company's unique philosophies.
Training Solutions
Our training programs (HR and IT) are customized to meet the needs of your staff and your organization. We will meet with you to determine the objectives, format, and content that will provide the results you expect. We can work with you to design and deliver a program using our staff or set up a train-the-trainer to utilize your own staff.
Curriculum Design and Software Development for Adult Educational Programs and Organizational Development:
Learning Management Systems
Design Career Pathways
Competency Assessments
Design Employee Development Programs
For expert HR strategies and resources, turn to the professionals at Benne-Franc Associates. Contact us today through our web form or call 540-809-7824 .
Fredericksburg VA, Washington DC, Richmond VA, Baltimore MD, Raleigh NC, Newark NJ & Manhattan NY
---
Back To Our Offerings