Leadership Development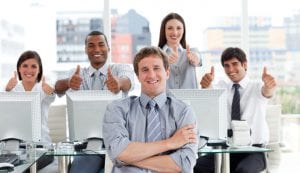 At Benne-Franc Associates, we offer the latest tools, training and resources to enable leaders to successfully navigate through their organization. Our programs are specifically designed and tailored to meet the needs of your business, and adapted to work for leaders at every level. From executives to training individuals to take on leadership roles, BFA focuses on connecting strategy and everyday work by helping participants to think critically and engage in professional and interpersonal development.
Our associates can design, develop and initiate the following solutions for leadership development:
Employee Engagement Programs
Employee Satisfaction Surveys
360 Assessments
Executive Coaching
Mentoring
Supervisory Development
SES Portfolio Preparation
Executive Resumes
Write and Review ECQs for SES application
Organizational Change Agents
Talent Management
Diversity and Inclusion Programs
Organizational Management Services
Human Resources
Employee Engagement Strategy
Human Capital Management
Resource Management
Project Management
Supervisor Coaching & Development
Staff Recruitment Tools & Assistance
Performance Management
Policy Revision and Development
Coaching and Mentoring
Employee Policy and Procedure Creation
Acquire new skills and advance your abilities with our leadership development solutions. For integrated solutions designed with your company's needs in mind, contact Benne-Franc Associates today via our web form or call us at 540-809-7824 .
Fredericksburg VA, Washington DC, Richmond VA, Baltimore MD, Raleigh NC, Newark NJ & Manhattan NY
---
Back To Our Offerings