Management Consulting
We offer focused solutions to help develop a more effective, more streamlined management process. Our services take a holistic approach, focusing on critical issues and new opportunities for growth and improvement. In the past, BFA has delivered successful management consultation which resulted in an early movement toward distance learning programs, online certificate programs and budget conscious solutions to training a global workforce.
BFA is available to assist its clients in their operational, financial and project management needs. We work closely with each firm's principal(s) and key employees to learn about their respective internal operating systems. Through this process we are able to develop a customized approach, develop innovative solutions, make recommendations for improvement and offer assistance with, or take full responsibility for the implementation of each activity.
Our consulting services focus on our clients' most critical issues and opportunities: strategy, marketing, organization, operations, technology, transformation, digital, advanced analytics, and mergers and acquisitions, across all industries and geographies. We bring deep, functional expertise, but are known for our holistic perspective: we capture value across boundaries and between the silos of any organization. We have proven a multiplier effect from optimizing the sum of the parts, not just the individual pieces.
Benne-Franc offers extensive capabilities for…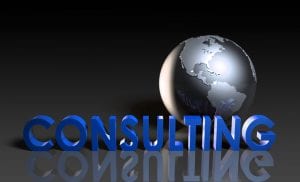 Developing a Results Oriented/High Performance Culture
Federal Retirement Services and Training
Leadership Development Strategic Planning
Training & Development Programs
Organizational Executive Services
Executive Coaching and Mentoring
Writing Executive Core Qualifications (ECQs)
Resume Writing
Find management solutions that work for your company. Contact the experts at BFA through our web form or call 540-809-7824 .
Fredericksburg VA, Washington DC, Richmond VA, Baltimore MD, Raleigh NC, Newark NJ & Manhattan NY
---
Back To Our Offerings