Veterans Programs
As a certified veteran-owned small business, one of our mission objectives is to provide high-quality professional consulting services to the Department of Veterans Affairs (DVA). Our primary goal is focused on resolving veteran education program issues, which include, but are not limited to: payment delays, billing complaints, financial and systems deficiencies, policy compliance, and DVA's debt management system issues. The services that BFA Consulting offers will promote transparency, effective outcomes, and a greater understanding of the business relationships DVA shares with the nation's educational institutions and training centers for veterans, service members, and their families.
Our company is well qualified and experienced to produce actionable outcomes that meet DVA's annual educational objectives in the areas of business solution analyses, operational & financial examinations, case audits, and program review, evaluation and analysis activities.
BFA is uniquely staffed to address ongoing challenges facing the Department of Veterans Affairs, to include similar issues affecting other federal, state, and private agencies. For example, many agencies are faced with immediate challenges in competing for top talent in critical occupations such as Science, Technology, Engineering and Math (STEM) skills. As we move forward in the 21st century, it is critical for organizations to have the right set of skills, in the right jobs, and at the right time.
Capabilities
Veterans' Education Program
Post 9/11 GI Bill (Chapter 33)
Montgomery GI Bill
Veterans Educational Assistance Program (VEAP)
Reserve Educational Assistance Program (REAP)
Disability Claims
Wounded Warrior Program
Survivors and Dependents Educational Assistance
Military Transition Programs
Consulting Services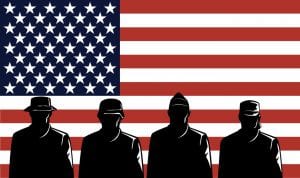 We have the resources needed to assist veterans. Contact BFA today via our web form or call 540-809-7824 .
Fredericksburg VA, Washington DC, Richmond VA, Baltimore MD, Raleigh NC, Newark NJ & Manhattan NY
---
Back To Our Offerings